LLC "NPP "Contactmodule" is the designer and manufacturer of electronic input and display devices, control units and controllers, control panels, monitors and control boards for special purposes, industrial monitors, sensors of various designs, mnemonic indication panels, decorative dashboards etc.
Our products are used in such industries as:
Energy sector
Automotive Industry
Equipment Manufacturing
Instrument Making
Medical Equipment
Aviation
Specialized equipment
Trade and banking equipment
Household equipment etc.
Quality Assurance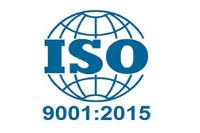 LLC NPP CONTACTMODULE ensures strict quality control at all stages of design and production in accordance with the requirements of ISO 9001-2015.LLC NPP CONTACTMODULE was certified for compliance with the quality requirements of STB ISO 9001-2015 and DIN EN ISO 9001-2015. All supplied products have QA.